Andeywala
Opportunity details
Type
Franchise

Cash Required

The cash required is the amount of cash you have available or that you can access without referring to a traditional loan (family loans, stock, retirement plans, etc).

Total Investment

The total investment is the total expected spending amount to start their business. This includes the franchise fee and other spending fees such as real estate, staffing, and supplies.

17,615 $
Native Country

Available Locations

The available locations for franchising are the territories or regions the franchisor is looking to develop.
| | |
| --- | --- |
| Total Units (Worldwide) | 25 |
| Year Founded | 2017 |
Andeywala
Welcome to Andeywala!
Who are we?

Andeywala is an Egg specialty cafe-restaurant that is offering fantastic and cost-effective franchise opportunities to all the young, dynamic & energetic entrepreneurs in the world. It has 25 franchise outlets so far.


What do we do?

We take "EGGS" very seriously, we have been researching a lot on the ways eggs can be made and we are glad to share with you that our Research & Development team has launched an improved version of our menu. We are happy and proud to tell you that nobody else serves the products that we do.

Andeywala offers a fantastic opportunity to all the egg lovers in the world to join hands with us to create a fantastic egg business opportunity for everyone.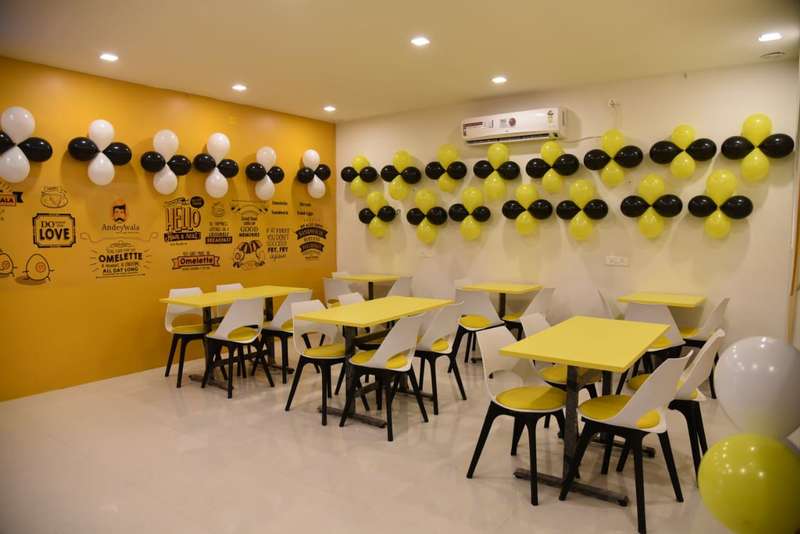 What do we offer?

? Detailed operating manuals for franchisees;
? Franchisee training location;
? Available field assistance for franchisees;
? Expert guidance from Head Office to franchisee in opening the franchise;
? Current IT systems will be included in the franchise.

When franchising with Andeywala, it usually takes about a year to pay back what's invested into opening a franchise!